Mission & Principles
The mission of the Pittsburgh-Matanzas Sister Cities Partnership is: To strengthen the mutually beneficial partnership between Pittsburgh and Matanzas; to foster greater understanding and bilateral cooperation throughout Cuba and the United States. We hope to foster understanding between individuals, government officials, community groups, organizations, educational, environmental, cultural, sports, business, and other institutions.
It is important that ordinary people be able to experience Cuba for themselves and form their own opinions. Over the years, our work has expanded to encompass bilateral relationships within the entire nation of Cuba.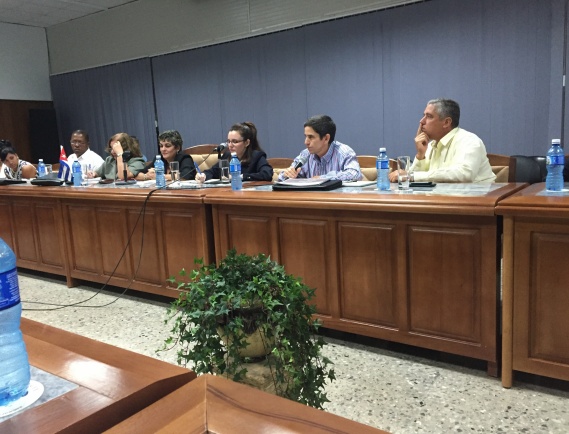 Our work focuses on these 4 objectives:
1. Lift the illegal and immoral blockade (Extra-territorial economic and trade sanctions that impact world trade)
2. Lift the Travel Ban (Allow Americans the same freedom of travel enjoyed by every other democratic nation.)
3. Build International Relations that respect the independence and Sovereignty of Cuba
4. End the illegal and immoral occupation of Guantanamo Bay (US is in outright violation of Treaty)
ORIGIN OF OUR SISTER CITY PARTNERSHIP

Matanzas, Cuba is both a city and a province of the Cuban nation and historically recognized for its, poets, culture and Afro-Cuban folklore.  The City has a population approaching 150,000 people and is located on the Bay of Matanzas about 56 miles east of Havana and includes the heavily visited tourist community of Varadero with its beautiful beaches and dozens of hotels.
Matanzas is also home to 3 rivers and 17 bridges so our sister city organization identified heavily with Matanzas recognizing their Rio Yumuri, San Juan and Canimar rivers – not unlike the pride of our own 3 rivers. Both of our cities have been referred to as the "City of Bridges".  Matanzas was founded in 1693 and Pittsburgh was formally incorporated as a City in 1816.
The name "Matanzas" means "massacre" and the history of slavery brought to the island by the Spanish is well documented both in the people's history, physical remembrances, memorials and impact even to this day.  Matanzas is recognized as the first slave rebellion in 1533 and the Jababo miners were brutally suppressed. The ethnic populations of Cuba included the indigenous Taino Indians who were victimized not unlike our own native populations and to a large extent died off. African slaves were brought in to labor in 1513, and Cuba's population grew primarily due to Spanish immigrants over its several hundred year growth. Even the English controlled Havana for a short one year time and imported more than 10,000 slaves to work in the sugar factories. Slavery was not officially abolished in Cuba until  1886. The revolutionary roots of the Cuban people are easily understood and appreciated including the colonial oppression of Spain.
The City of Pittsburgh and Matanzas officially signed a "twinning agreement" in Matanzas, Cuba in 1998 that included citizens and elected leaders of both municipalities cementing a sister city relationship.
Citizen activism to change U.S. policy toward Cuba began in the late '60's and early 70's when numerous Pittsburghers supported the Venceremos Brigade and traveled to Cubato, Cuba to cut sugar cane in a show of solidarity.
Under the leadership of Lisa Valanti, Pittsburgh hosts a conference in City Council Chambers with delegates from 12 other cities to join forces and promote "sister city" solidarity advocacy and outreach across the US.
In 1994 during the "special Period" in Cuba, then Council President Jim Ferlo traveled to Havana to extend our hand of friendship to the Cuban people.
In 1996 A group of activist Pittsburghers incorporated the Pittsburgh-Matanzas Sister Cities Partnership under state non-profit law, adopted the organization's by-laws, and encouraged formal membership and support from Pittsburgh residents.
In 1998 both the City of Pittsburgh and the Provincial elected officials from Matanzas signed a mutual "twinning agreement" at an official ceremony in Matanzas, Cuba.
Present day, Pittsburgh-Matanzas Sister Cities Partnership has organized numerous outreach events and delegation visits to both Havana and Matanzas. Please visit our "Activity Page" for more details.